Diverse hiring and building teams within your company that are inclusive is a much talked about topic.
We know that with diversity comes a team that will feature a broader set of opinions, perspectives and attitudes. Not only that, it's been proven that companies with diverse teams perform better than their competition and report having happier, more engaged employees.
However, despite diverse hiring being a key consideration for businesses globally, having structured diversity processes in place often still escapes them. For many companies, diversity and inclusion is becoming a hugely important focus as they look to engage and retain their staff. Many however, are still facing an uphill struggle.
Increasingly, recruitment teams are looking to implement inclusive recruitment strategies to attract, hire and retain the best digital talent on the market.
Inclusive hiring – what is it?
It's the process of attracting, engaging with, interviewing and ultimately hiring talent with a diverse range of backgrounds, cultures and perspectives. An inclusive hiring process is broad and considers more than just gender or race when it comes to talent. In fact, physical ability, gender identity, religion, age and upbringing, and experiences they bring, are all factors that lead to a truly inclusive workforce.
Creating an inclusive workforce is about blending these different experiences, values and beliefs together to work towards a common goal. It's easy to fall into the trap of hiring for the traditional 'cultural fit', however, this way of thinking can be restrictive for modern technology businesses.
Diverse teams are a melting pot of ideas which drive innovation and improve problem-solving. Creating these teams can be a challenge and removing unconscious bias from the recruitment process should be a key consideration for all companies.
In the quest to create more diverse teams, here are 5 ways to create a more inclusive recruitment process.
Educate your existing team
We make decisions so frequently and people are hardwired to gravitate towards the familiar. This impacts on the way we feel about other people whether we're conscious of those decisions or not.
Change starts from within and the first step in the process to inclusive hiring is to educate the team on biases that come into play when hiring and how to remove them.
In order for this exercise to be most effective, this education needs to be extended beyond simply HR and recruitment teams. Involving your wider business in this learning creates buy in from all departments and reinforces the importance of having an inclusive environment.
Likewise, the driving force for making a change needs to come from the top. If the senior team can demonstrate the importance of creating inclusivity and a structured hiring process, then these attitudes filter down throughout the business.
Use inclusive language across all touchpoints
Think about the language you use on your website, your social media and importantly, your job descriptions. These are the often the first touchpoints and chance for engagement prospective candidates will have with your business.
Create neutral job descriptions by using pronouns that are not specific to one gender over another. Gender-coded words can significantly reduce the number of women applying to your vacancies, and terms such as "Ninja" or "Rockstar" are perceived to be exclusive and put people off applying.
The way you describe your business, the role requirements and the perks/benefits have a huge impact on potential applicants too. Does the language promote a certain type of culture and is it geared towards attracting a certain type of candidate? What does the imagery on your 'about us/work for us' section and social media say about you?
Widen your search
Your search may be too narrow if you're finding that you keep receiving applications from candidates with similar backgrounds, educations or experiences. If you're focusing your search in the same areas each time this is likely to be the case.
If for example, all your candidates are coming through LinkedIn applications and searches, open it up by focusing on other channels such as job boards, social media or meetups. Be creative in the way you're advertising your roles in order to reach a more diverse candidate pool.
Simply engaging with the same individuals in the same way on the same channels will no doubt yield the same results.
Remove demographic information
Anonymising CVs is an effective way of increasing diversity in your business and reducing bias in your recruitment strategy.
Using 'blind' CVs and removing the information that allows bias to enter into the process. Depending on the level of information you want to omit, this can include names, education, date of birth and address. Even information on their hobbies and interests can cause can bias to creep in.
By removing any information that may influence your recruitment team's judgements or attitudes towards candidates it creates a level playing field and encourages diverse talent to apply.
Equally, by stating in the job advert that you follow the practice of censoring CVs and removing the information that can lead to bias, you'll be emphasising your commitment to diversity and creating an inclusive team.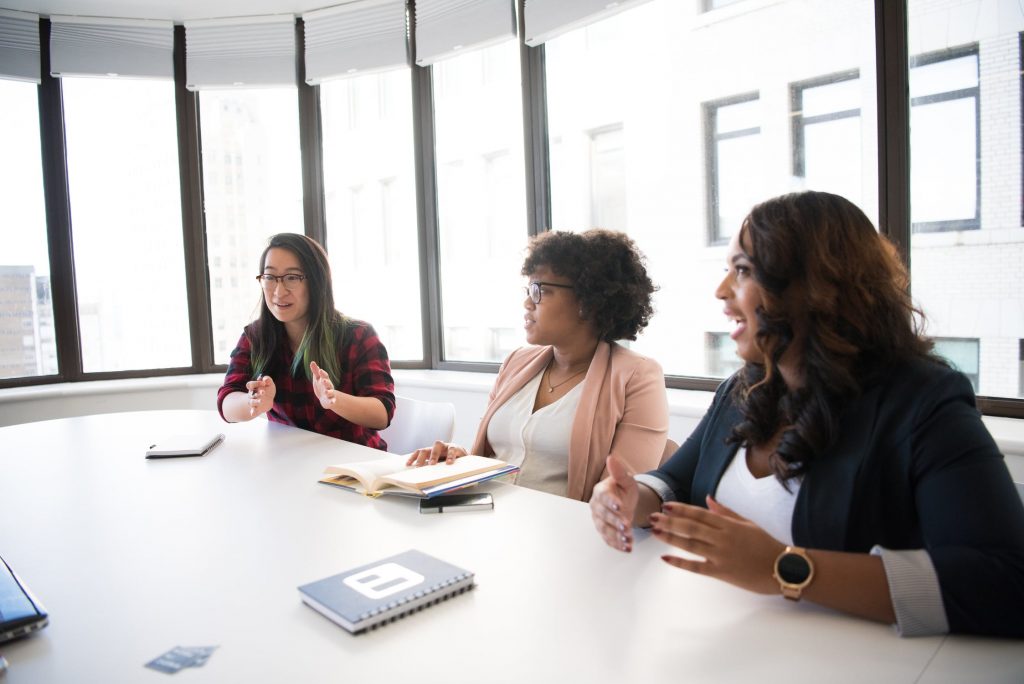 Include the team in process
For inclusive hiring to work, having a diverse team involved in the process is essential. This way you get feedback and insight from a mix of employees who all have different opinions and expectations. This makes your recruitment process more well-rounded and robust.
One way to do this is to look beyond your hiring or HR team and involve employees from other departments to gather their opinions on your candidates. Although they may be from outside of your immediate team, they will have experiences and insights which can be invaluable in the decision-making process.
By creating an interview process where the decision is made by a group, you'll start to find that you're hiring a different mix of candidates.
From a candidate perspective, seeing people from diverse backgrounds in the process gives them a sense that you have a diverse and inclusive business. Likewise, they may perceive the culture align with their expectations and they will be more enthusiastic about the opportunity.
Final thoughts
Diversity shouldn't be just another box to tick; there has to be reason and meaning behind creating an inclusive workplace and recruitment process.
There are many tangible reasons why a diverse workforce is beneficial, but you won't get one overnight. Therefore, implementing the right processes and systems to create an inclusive recruitment team is a step in the right direction for modern businesses.
The steps you take to improve your inclusive hiring should be monitored and reviewed regularly, with training implemented as a priority. Getting buy in and passion for what you're trying to achieve is hugely important if inclusive hiring is going to work.
If you're looking to improve your recruitment process and would like some advice on best practice, speak to one of the Grey Matter team today.