Head of Advertising Technology – 4 Years Experience
Specialism
Digital Media |  Ad Technology | Programmatic Technology | Publishers | Brands | Media Agencies | Technical Account Management
Roles
Mid-Level to Senior | Ad Operations | Account Management  | Analytics | Customer Success
With vast experience within the programmatic space and recruitment, Nick brings a lot of industry knowledge to the table and has an industry network which is second-to-none.
Nick's Placed Positions
VP Account Management EMEA – Digital Analytics SaaS Platform
International Digital Marketing Manager (EMEA) – Global Entertainment Brand
Snr Customer Success Manager (Paris) – Social Advertising Platform
Programmatic and Data Operations Manager – Global Digital Publisher
Partner Manager (Berlin) – Connected TV Programmatic Platform
Nick's Top Tips
For candidates
Preparation is key for the interviews! Research around the company and who you are meeting sound like basic things but when done well they really make the difference.
For clients
Within our industry bright minds are key, especially ones who are able to constantly learn and adapt to an ever-changing landscape. I would always advise hiring the person over their experience as much as possible to make sure you are hiring for the future of your team as much as the present.
For recruiters
Always be growing your network, speak to as many people as possible to grow your industry knowledge. Only with this you can you confidently advise somebody on their next career move.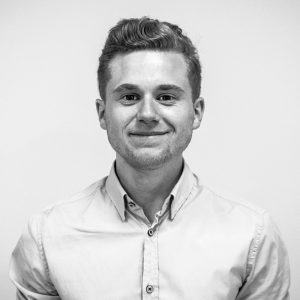 Nick's Testimonials from Clients and Candidates
I was lucky to secure Nick as my recruiter, he is super easy to work with, very friendly and approachable. After one conversation, Nick immediately understood what kind of career path I was pursuing and sent over some really great roles suited to my experience and criteria. Fast forward to two weeks and a few interviews later, and I've secured a position that will be a great next step for me, thanks to Nick's suggestion of a role that I may not of considered otherwise!
Data Analyst at WebMD
I had the pleasure of meeting Nick while looking for my first position: kind, involved and passionate by his job he helped me landing a job at Rubicon Project in only 2 weeks.  I strongly recommend him as he's not like your typical recruiter, he takes the time to understand perfectly what you are looking for and helps you at every step.
Platform Support Specialist at Rubicon
Nick is a great recruiter who will do everything possible to ensure, the people he works with experience a high-level professionalism and receive the right Job offer for them. Always honest, knowledgeable and understands the industry. Along with having empathy, which is rare.
Global Ad Ops Associate at WebMD
Nick has done an amazing job as a recruitment consultant. I contacted him at the end of the year and he landed me 3 interviews for interesting positions at tech companies in London by early January. I was offered a position in one of those company and started almost right away. His understanding of my expectations was accurate despite him being located in London and myself in Paris, I highly recommend working with him
Media Trader at Captify
Email: nick@greymatterrecruitment.co.uk
Phone: + 44 (0) 7525 134 512