Since the dawn of the internet age, digital media has been powered by cookies. For the last 25 years, third-party cookies have been used to deliver personalised, customised and targeted experiences as well as to measure the user journey.
With online privacy currently a key issue, third-party cookies are seen by many as a threat to a user's privacy and often can be set by companies the user has no relationship with.
It hasn't always been a perfect model, but it's provided a stable methodology that everyone could use. Now however, it's all set to change.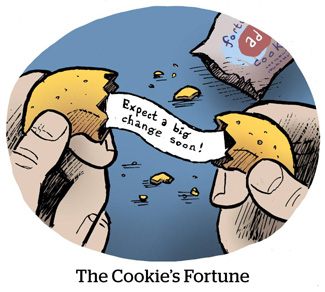 What's changing?
In early 2020 Google announced its plans to phase out third-party cookies on Chrome by 2022 in a move that follows suit with the likes of Apple and Mozilla, in 2017 and 2019 respectively. However, with Chrome accounting for over 65% of all internet users, this move will have a far greater impact will impact upon advertisers.
As GDPR forced publishers to rethink privacy, anonymity and consent, the use of cookies has become a focus for industry revolution and the decision to remodel web privacy will dramatically change the future of online advertising.
How are advertisers affected?
Although first-party cookies will still be allowed, with no third-party cookie data available, brands will struggle to build robust user profiles and provide accurately targeted advertising to their customers. As such, this greatly affect the way in which marketers and brands reach their target audiences online.
As a result, having greater control and understanding of what content is being consumed and how is of greater importance as advertisers will need to identify users both in new ways and in new places.
What does this mean for advertisers and publishers?
Despite the pending termination of all third-party cookies, it isn't necessarily cause for total panic among advertisers.
In fact, there is a huge opportunity for brands to build better relationships with their customers as a result of the changes and the industry is offering up a number of potential solutions to a post third-party cookie world.
Notable concepts and strategies to be aware of include:
Google's 'Privacy Sandbox' – Google's set of open standards to fundamentally enhance privacy on the web. In essence, Google's Privacy Sandbox seeks to 'create a thriving web ecosystem that is respectful of user and private by default.'
Advertisers will still be able to gather user data through APIs with the key difference being that this data won't be held by a third-party partner, advertiser, aggregator or ad safety verification service.
Although many are wary of this move, Google's Privacy Sandbox could still serve as a valuable ad targeting alternative when it comes into play in 2022.
Universal / Unified IDs – another strategy advertisers could use in the cookieless world is to utilise Universal or Unified IDs as the common identifier for users. With third-party cookies on the way out, providers of these IDs are hoping to enable them as first-party cookies, however there are issues around which cookies browsers will allow and who has ultimate control of the central ID that advertisers would rely on.
First-party data – this data is set to become more valuable to advertisers following the phase out of third-party cookies with publishers able activate this data on their inventory to help advertisers target their audience.
The fragmented nature of this data will be the biggest challenge, and there will be an increased need for publishers to better understand their own users' behaviours so they can build trust with their advertising partners.
Contextual advertising, using logged in and CRM data and forming effective content partnerships are other strategies being used by advertisers as we move into a world without third-party cookies.
The days of large-scale programmatic buying of anonymous data will soon come to an end and exactly what lies ahead isn't clear. It's not the end for targeted advertising, but the beginning of a new era; a fresh start, and advertisers and publishers seem confident in a solution that's transparent and has the user's privacy at the heart of the experience.